/my_files/gadget_images/18858_54075ef925627775889033.jpg
/my_files/gadget_images/18858_54123b859050d742563288.jpg
/my_files/gadget_images/18858_546e4fa0b1251372229900.jpg
/my_files/gadget_images/18858_546e53a41cb2e030383018.jpg
/my_files/gadget_images/18858_54023cb7164f1149874166.jpg
/my_files/gadget_images/18858_53ffb68d81d02604852835.jpg
/my_files/gadget_images/18858_54023ddba27db299491921.jpg
/my_files/gadget_images/18858_557a182ad3e65148951008.jpg
/my_files/gadget_images/18858_54023b4736767809222632.jpg
/my_files/gadget_images/18858_5402408c313ad061291646.jpg
/my_files/gadget_images/18858_540244e43d40b979495161.jpg
/my_files/gadget_images/18858_54249041f1b90118400654.jpg
/my_files/gadget_images/18858_551eff7881775075903056.jpg
/my_files/gadget_images/18858_551f03062a1c1864353126.jpg
/my_files/gadget_images/18858_557a10131f84f229929070.jpg
/my_files/gadget_images/18858_54023bc11c9b2819218506.jpg
/my_files/gadget_images/WPG_18858_5a04b60f771b0155274916.jpg
/my_files/gadget_images/WPG_18858_5a04b6365d398219203554.jpg
Ronnie Corley
Cell: 760-382-7664
DRE # 01086319
I am At Your Service!!!
Ridgecrest Real Estate – Welcome Home!
Come home to breathtaking desert beauty, hometown warmth and more than 300 days of sunshine – come home to Ridgecrest! If you're planning to purchase or sell Ridgecrest or Inyokern properties, you can count on my experience and expertise to provide you with all the advice and assistance you need.
With over 28 years of experience in
Ridgecrest real estate
and as an
Indian Wells Valley Realtor
, I know how vital it is finding the right home at the right price. Real estate transactions involve making some of the most crucial, far-reaching decisions in your life and my goal is to make sure that you have all the information you need.
We transferred to Ridgecrest as a Marine Corps family over thirty years ago and I've come to know and love the community. As a family we have enjoyed the nearby recreational areas of Kernville, Kennedy Meadows, Fossil Falls, Mt. Whitney, Lake Isabella, Mammoth (great skiing!!), Death Valley, Tehachapi, and the high Sierras for hiking, fishing & camping!! The Sierra Sands Unified School District, where our 3 children received a superior education, has achieved high scholastic ratings in the state.
My name is Ronnie Corley and I am a full time broker/owner. I keep myself up-to-date on relevant market information while utilizing the most effective marketing campaigns. I have earned such designations as Graduate Realtors' Institute (GRI), Certified New Home Specialist (CNHS), Certified Distressed Property Expert (CDPE), Certified Agent for Real Estate Investors (CARI) Certified Residential Specialist (CRS). In 2008 I was inducted into RE/MAX's Hall of Fame, and for the past 7 years I have been the recipient of awards such as the 100% Club and Platinum Club by RE/MAX International. In addition, for the past 12 years I have been one of the top residential agents in Ridgecrest! Needless to say, I love my job!!
For shopping, we currently have Sears Home Town Store, Home Depot, Marshall's, Famous Footwear, Big 5 Sporting Goods, Sally's Beauty Supply, Joann Fabrics, Tractor Supply Co, Harbor Freight Tools, Albertson's, Stater Bros, Rite Aid, Walgreens and many specialty shops. Our revitalized historic downtown district includes a vintage USO building. Walmart built a Super Center in our town in 2016! Our wonderful town is growing!
Located in a sunny valley surrounded by four mountain ranges, Ridgecrest is where you'll find the China Lake Naval Air Weapons Station and more stunning vistas than you can imagine. If you are seeking employment at the Cerro Coso Community College, Coso Geothermal Plant, Inyokern Airport, Searles Valley Minerals, NavAir, Briggs Mine, Ace Cogeneration or the China Lake Naval Weapons Center, let me help you find an investment you can live in while you are here!! Please browse through my website and contact me to find out more about homes in Ridgecrest, Inyokern and the Indian Wells Valley.
I am At Your Service!!!
Ronnie Corley
Photo credits for primary photos on this page: local photographer Kathryn Harr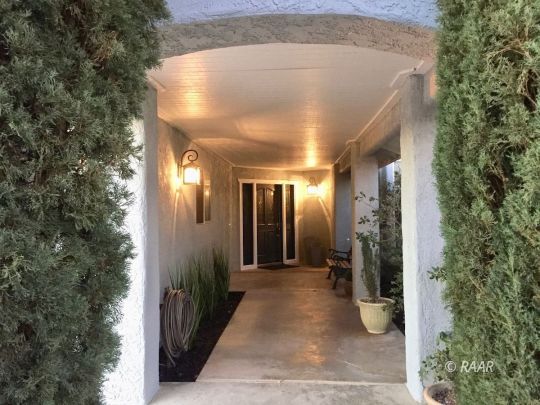 1108 Judy WAY
Ridgecrest, CA 93555
$550,000
4 bd
,
3 ba
,
3,317 sf
,
0.24 ac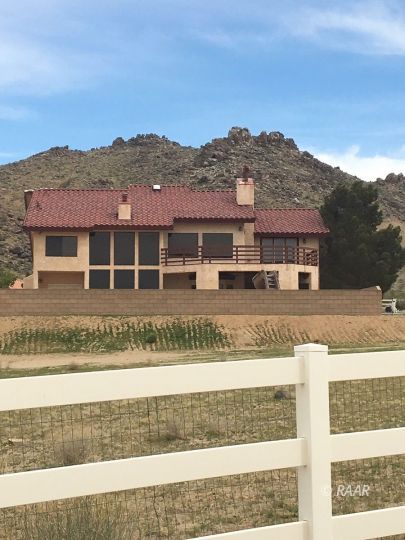 1124 E Treat AVE
Ridgecrest, CA 93555
$499,000
3 bd
,
4 ba
,
2,758 sf
,
2.10 ac